Inclusion and belonging at UHS
Here at UHS we have made a commitment and a clear intent to create a truly inclusive workplace where everyone can belong, our Inclusion and Belonging Strategy will help us achieve this ambition.
The strategy, which was created by our people, provides a framework for UHS teams to focus on the key actions needed to create an inclusive place of work.
It has been in development since 2021 and involved over 12 months of staff engagement; learnings through COVID-19, staff survey feedback as well as online surveys and our annual equality, diversity, and inclusion data for best practice.
The strategy has 5 key themes:
A representative workforce
Safe working environments
Inclusive recruitment
Inclusive leadership
And staff networks that thrive
Within the strategy we have clearly stated our intent to create a culture of anti-racism and anti-discrimination at UHS and have developed tools and resources to further support our teams with this. One of our tools is the Belonging Blueprint: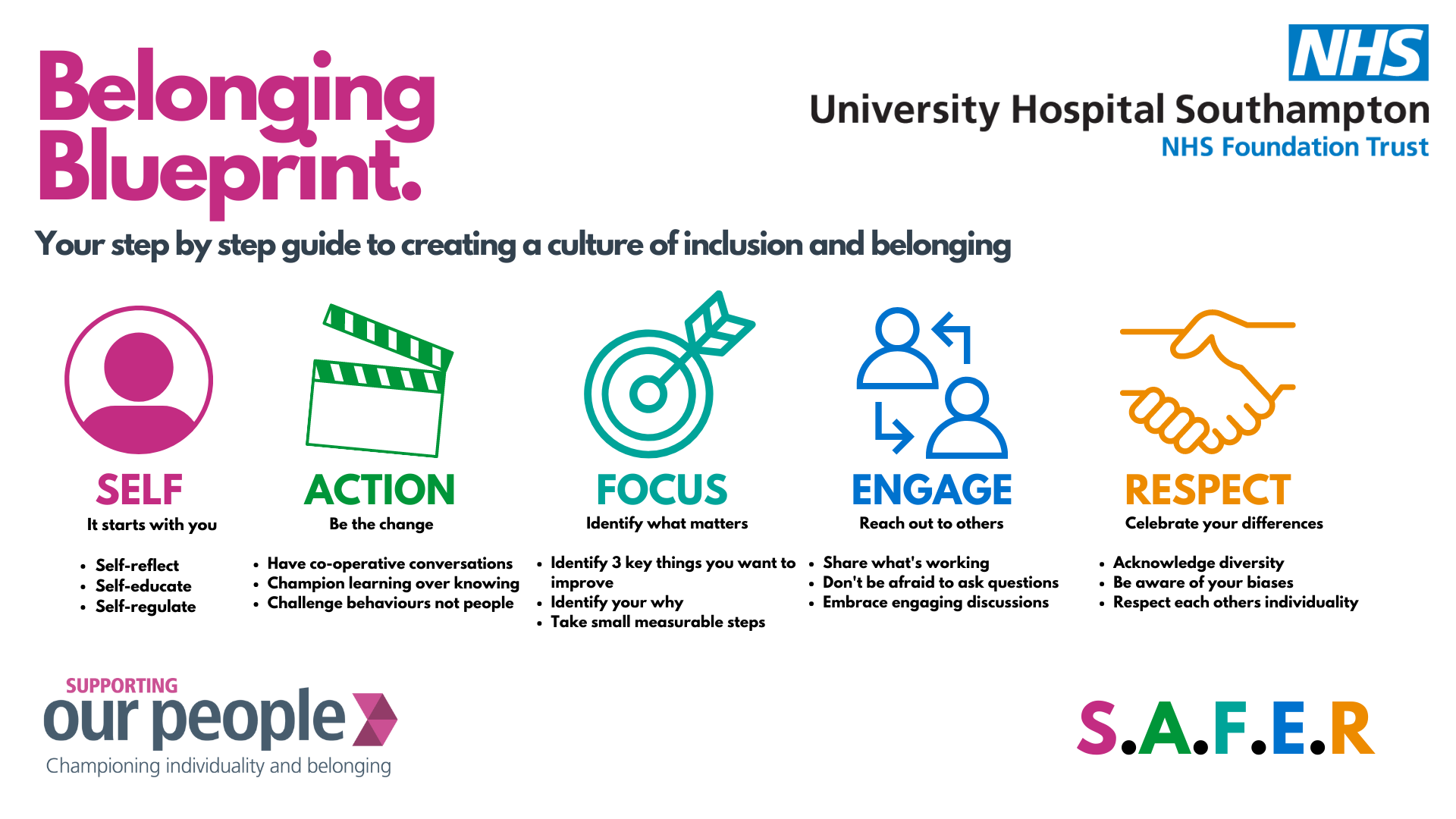 With resources like the Belonging Blueprint, mandatory Actionable Allyship training, the newly built Wellbeing Hub for our staff and our busy staff network events there's plenty to get involved with here at UHS and lots of ways you can make a difference.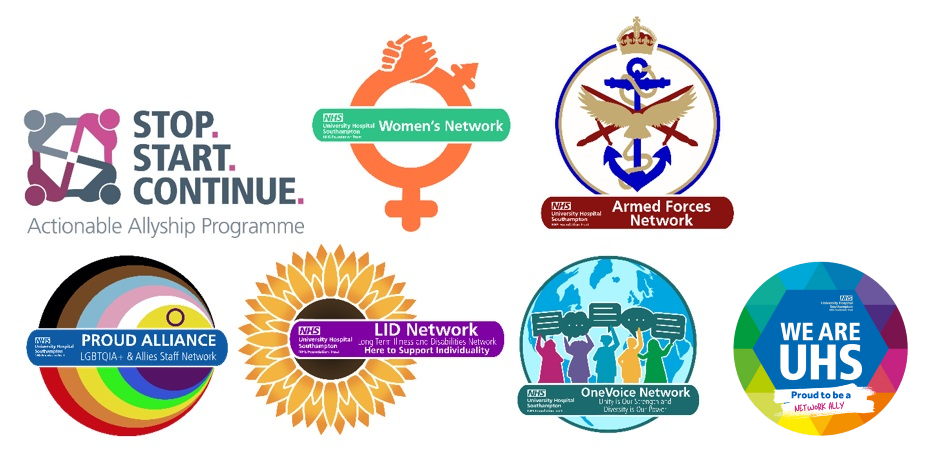 Inclusion and belonging reporting
As an NHS Trust, as part of our Public Sector Equality Duty responsibilities, we must report on our workforce demographic, our Workforce Race Equality Standards (WRES), Workforce Disability Equality Standards and our Gender Pay Gap.