Homepage

Helping your loved one leave hospital
We want our patients to be able to go home, or to their next place of care, as quickly as possible so they can continue their recovery in the best place.
Getting more people discharged from hospital means also we have beds available for patients who urgently need our care to be admitted. Your support in helping get your loved one home is vital to this.
Please read more about how you can support patients getting home on the pages here.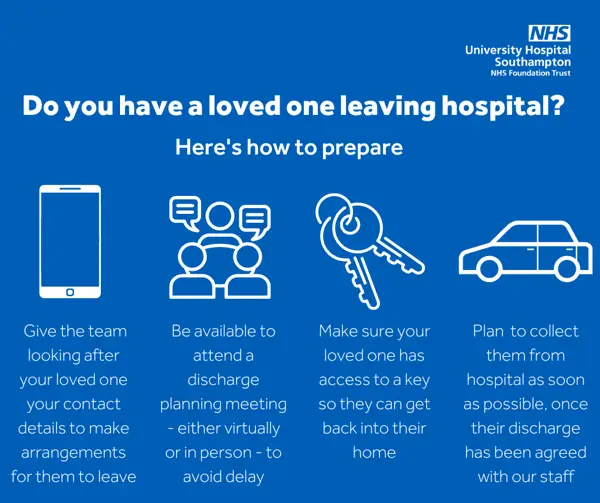 Our Services
The Trust provides a wide range of healthcare services for Southampton, central southern England and the Channel Islands.
Search for the service you're looking for