Emergency medicine
Our emergency department assesses and treats life-threatening injuries. It's open 24 hours a day, 365 days of the year. It is sometimes referred to as 'casualty', 'accident and emergency' or 'A&E'.
The outreach team and the resuscitation team are specialist teams that respond to emergency calls and give advanced clinical advice or treatment if a patient's condition is deteriorating.
For maternity emergencies, the labour ward offers a high dependency unit to care for women with rare, but more severe, complications of pregnancy.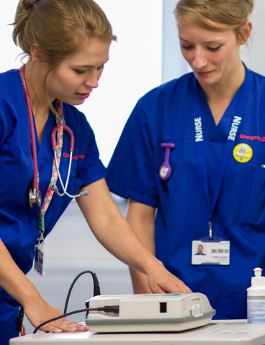 Urgent care services
Did you know that our emergency department is just one of the urgent care services in the city?
There are a variety of other local health services available and selecting the right one will help you feel better faster.
Southampton residents can also use the local services section of Southampton City Clinical Commissioning Group's website to find out when it's appropriate to come to the emergency department and what alternative services are available. You can also get further information about your local NHS primary care services such as GPs and out-of-hours treatment.