Friday 14 February 2020
Researchers say vaccines could 'substantially reduce' recurrent urine infections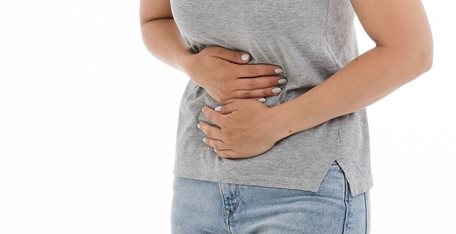 Researchers in Southampton have found vaccines could "substantially reduce" recurrent urinary tract infections (UTIs) and should be considered as an alternative to antibiotics.
A team led by Professor Bhaskar Somani, a consultant urological surgeon at University Hospital Southampton, conducted a comprehensive review of studies involving more than 3,000 patients worldwide with recurrent UTIs.
The findings, published by the journal European Urology Focus, compared the effectiveness of four types of vaccine – two oral and one each in suppository and injection form – with antibiotic therapy and/or placebos.
UTIs are the leading cause of bacterial infection, with half of all women in the UK experiencing at least one in their lifetime and one in 2,000 healthy men developing one each year.
Most are treated with a course of antibiotics, but this is increasingly difficult due to the resistance of organisms but also as antibiotics destroy healthy bacteria in the gastrointestinal and genital tracts.
If a person suffers three of more episodes of UTIs in 12 months or two or more in six months the condition is deemed to be recurrent.
"A global action plan was developed in 2015 in response to growing global antibiotic resistance, with an urgent need to develop new and alternative methods to combat bacterial infection," said Prof Somani.
"Since UTIs account for a significant proportion of infections that need antibiotic treatment, it is essential to explore alternative therapies to it and vaccination offers an alternative but comprehensive evidence has been lacking."
The review first looked at studies using oral option Uromune, which had a UTI-free rate for the vaccine group of up to 81 per cent at three months compared to 5.6 per cent for those on antibiotics and up to 78 per cent at 12 months.
The second, oral form UroVaxom, demonstrated a UTI-free rate of up to 87.5 per cent compared with 50 per cent of the placebo group and up to 78.6 per cent for the antibiotic therapy group.
The reported side effects were mild and varied from zero to 13 per cent across studies, while treatment withdrawal or exclusion due to adverse events was reported in only 11 patients.
Prof Somani said: "The evidence shows vaccines seem to have a short-term role in the prevention of recurrent UTIs with tolerable side effects.
"This is extremely promising as the results appear to show they substantially reduce the risk of recurrence for up to a year.
"However, due to lack of uniformity of and long-term follow-up, more large randomised controlled trials are needed to provide definitive evidence of the effectiveness of this approach."