Introducing thoracic robotic surgery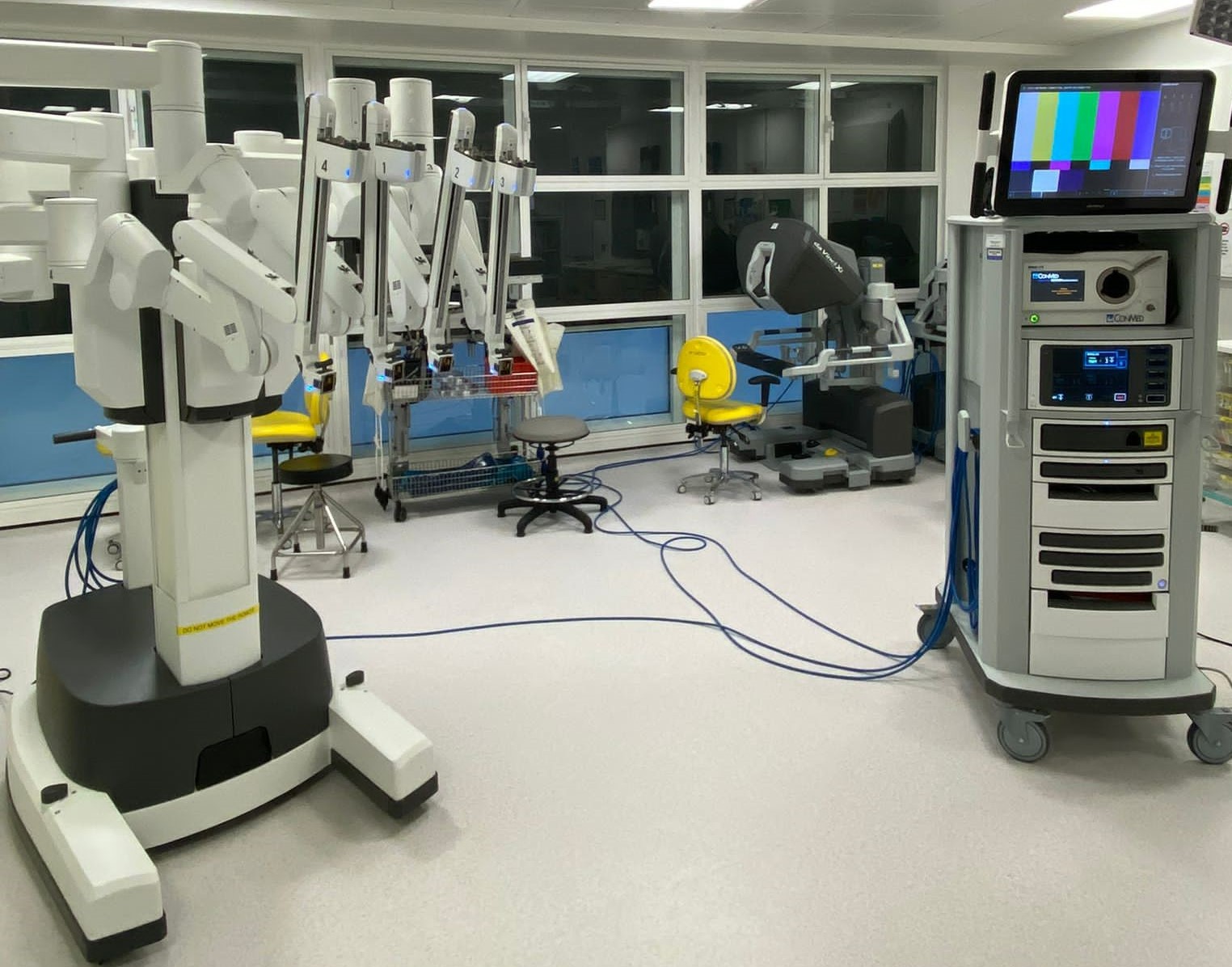 The thoracic surgical team started performing major chest surgery using a robotic platform in May 2021. Led by consultant thoracic surgeon Mr Lukacs Veres, by the start of 2022 the team have performed more than 50 procedures, and are in the process of expanding the programme with a second DaVinci robotic platform. We offer thoracic robotic surgery for lung cancer and other chest procedures (for example thymectomy).
Advantages of this minimally invasive technique include less blood loss, better lymph node removal, 3D visualisation, wristed surgical instruments acting like 'mini hands', and a better, less tiring experience for the surgeon who can be seated for most of the procedure at the control console.
As well as improvements to the surgery itself, there are some important benefits for patients who choose to have their procedure carried out using the robotic platform. The conversion rate is lower, which means it is more likely the procedure will be completed as a minimally invasive one, and not require a larger incision. There are less major complications, and a reduced need for intensive care beds after the operation. Nationally, figures also show that fewer patients end up being readmitted to hospital following their surgery too. As well as being good for patients, this also means that the overall cost of care for each patient is lower, even taking into account the additional expense of the cost of consumables involved during the surgery.