Major trauma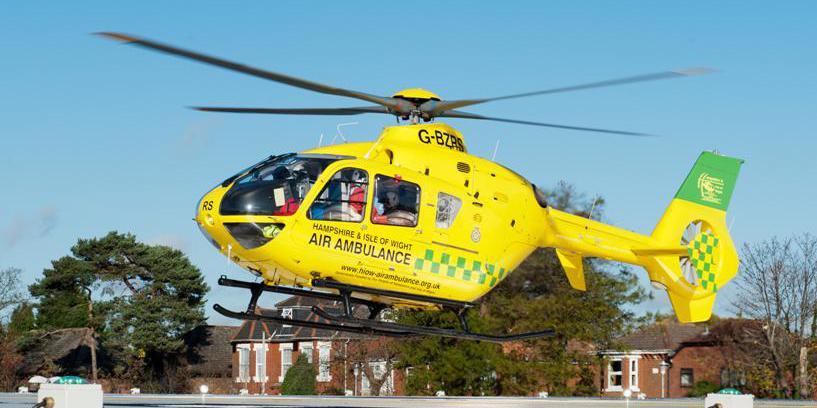 The term major trauma is used to describe multiple serious injuries that could result in significant physical harm or death. These might include serious head, chest, abdominal and skeletal injuries sustained as a result of accidents, sport or violence.
Major trauma is the main cause of death for people under the age of 45 and is a major cause of debilitating long term injuries. More than half of major trauma is caused by road traffic accidents and it is twice as common in urban areas as in rural areas.
Major trauma centre: Southampton General Hospital
The major trauma system operates in the South of England to provide high quality specialist trauma care and rehabilitation across the region. Southampton General Hospital is a designated major trauma centre, and is one of only two places in the south of England to offer adults and children full onsite major trauma care provision.
Adults and children suffering major trauma in Southampton, Hampshire, the Isle of Wight or Portsmouth are assessed by the ambulance crew. They are taken directly to the major trauma centre at Southampton General Hospital if it is safe to do so, rather than the local emergency department.
Our helipad, on the north-east corner of the Southampton General Hospital site, allows access straight to the doors of the emergency department. It is one of the few helipads in the UK that can receive critically ill patients 24 hours a day.
Patients stay in Southampton until they are stable, before transferring to a local trauma unit closer to home, or another appropriate specialist rehabilitation for ongoing care.
The hospital is supported by, and linked to, seven trauma units across the region
Basingstoke and North Hampshire Hospital
Dorset County Hospital NHS Foundation Trust
Poole Hospital NHS Foundation Trust
Queen Alexandra Hospital, Portsmouth Hospitals Trust
Salisbury NHS Foundation Trust
St Mary's Hospital, Isle of Wight
Patients with less serious injuries, urgent or emergency care needs continue to be treated by their local emergency department, minor injury unit or GP.
Benefits for patients
People who suffer serious injury need the highest quality specialist care to give them the best chances of survival and recovery. Through the major trauma system, patients have direct access to specialist teams and state-of-the-art equipment to ensure they receive immediate treatment, 24 hours a day, seven days a week.
In some cases, the ambulance journey to Southampton General Hospital will be longer than if the patient was being taken to their local emergency department. However, the journey is very unlikely to take longer than 45 minutes and it means patients are treated in a specialist centre with all the facilities and expertise they may need. Transfer from a local hospital or trauma unit would delay treatment and could have adverse effects on survival.
When it is not possible to get to a major trauma centre within 45 minutes, patients will be taken to the nearest hospital with a local trauma unit for immediate treatment and stabilisation before being transferred on to a major trauma centre.
For major trauma patients, spending a little extra time getting to a hospital which provides the right team of specialists is more important than getting to the nearest hospital. Specialist treatment at a major trauma centre has a greater impact than journey time on medical outcomes and can increase survival rates by up to 20% (National Audit Office Report, Major Trauma Care in England 2010).
Support groups
After Trauma
After Trauma is a website that connects and supports survivors of traumatic injury and their families. It contains information and resources to help survivors and families on their recovery journey.
The website is supported and maintained by the Centre for Trauma Sciences in London. However, the information provided has come from clinicians and support services working in trauma services around the UK.