Care closer to home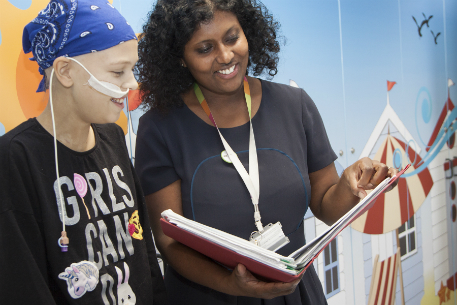 Shared care allows your child to receive some of their treatment and care closer to home. We have a well-established shared care system with our local district general hospitals at Poole, Dorchester, Salisbury, Isle of Wight, Portsmouth, Winchester, Basingstoke, Chichester, Frimley, Guernsey and Jersey.
Our consultants at the Piam Brown unit will be responsible for your child's care throughout their treatment and follow up. At each shared care unit, there is a named consultant and link nurse for the care of children with cancer. The children's community teams will visit you at home to do blood tests and offer support.
Our clinical nurse specialist team play a key role in shared care, as they speak to the Piam Brown team and the community team to make sure your child's care runs smoothly.